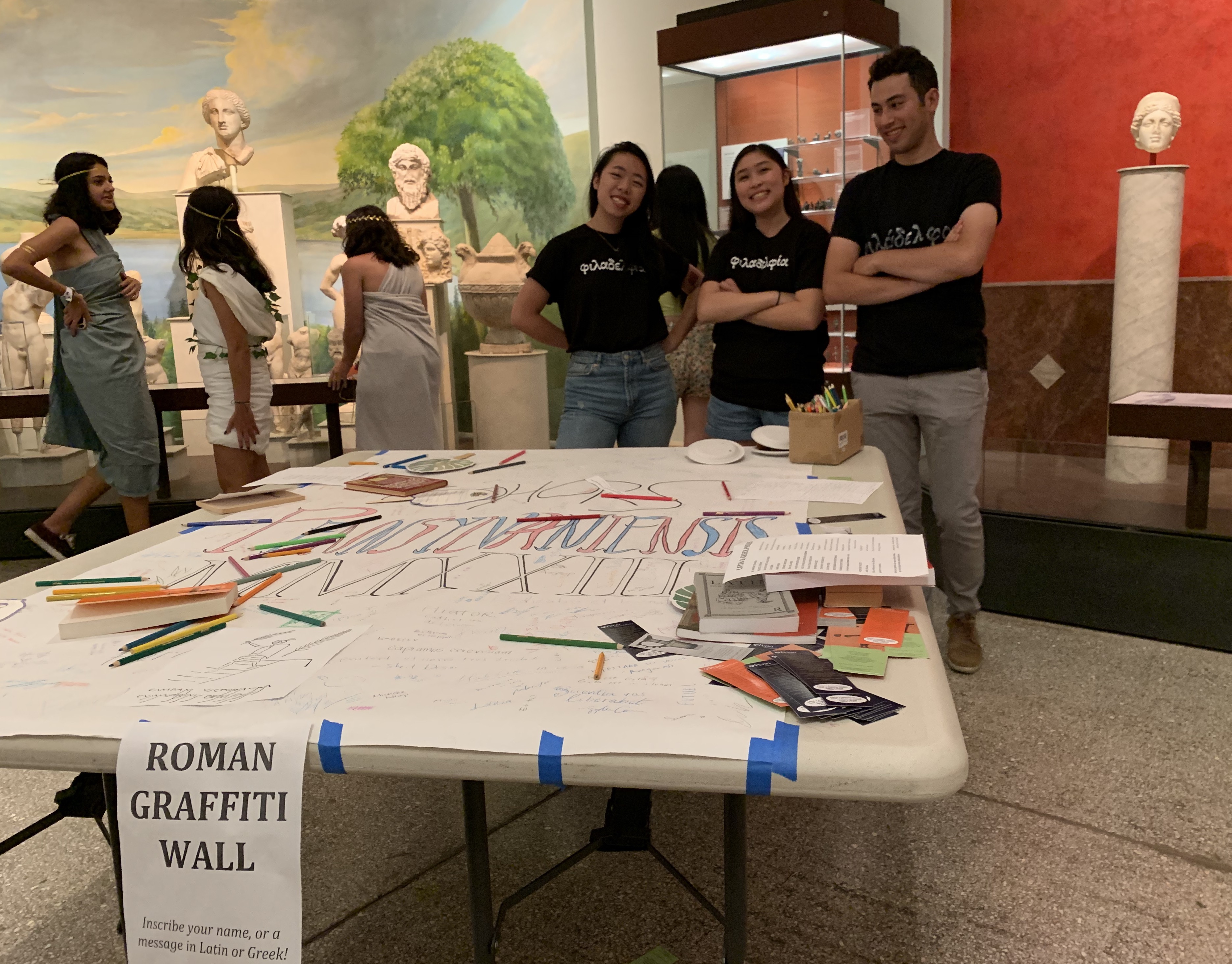 Penn's "Classics Board" is equivalent to a student club and Undergraduate Advisory Board all at once!
We do several things:
Serve as a liaison between students and faculty, attending department meetings to advise on the curriculum and other issues.
Organize events including: movie nights, play-readings, "faculteas", "favorite pages", and the NSO Toga Party.
Produce Discentes, the department's student magazine.
Serve as peer-advisors in the MAP (Major Advising Program), speaking with students interested in majoring or minoring in Classical Studies.

We collaborate with the Undergraduate Chair in organizing information sessions on such topics as study abroad, Senior Research Papers, and applying for graduate programs.
We help to plan the department's Senior Colloquium every April.
To get involved, please contact pennclassicsboard@gmail.com, or the undergraduate chair, Prof. Cam Grey.